According to our unofficial research, 90% of businesses own a website. A website represents the reputation of a company. Therefore, choosing a good website development company is an important mission.
Vietnam is one of the best website design and development destinations for Singapore businesses. However, choosing the right outsourcing partner is becoming even more challenging. The reasons are geographical distance and the increasing number of service providers.
Despite having many options, our customers can not make a decision. Here are some reasons:
They do not know which company can meet their need

They scare of failure

They worry about website development cost

They worry about the reputation of service providers
If you have the same concerns above, you are at the right place. This article provides 7 tips to choose the best website development company in Vietnam.
Identify business needs
Before researching a website development partner, take some time to identify your business needs. How a website can satisfy that desires? The answer will be the basis to define which is the most suitable website outsourcing company in the list of up to hundreds.
1.1 What kind of website does your business need?
Do you think you already have an obvious answer? Are you sure that a corporate website is what your business needs?
In case of your business is retail, your website is your store, an e-commerce website is exactly what you need.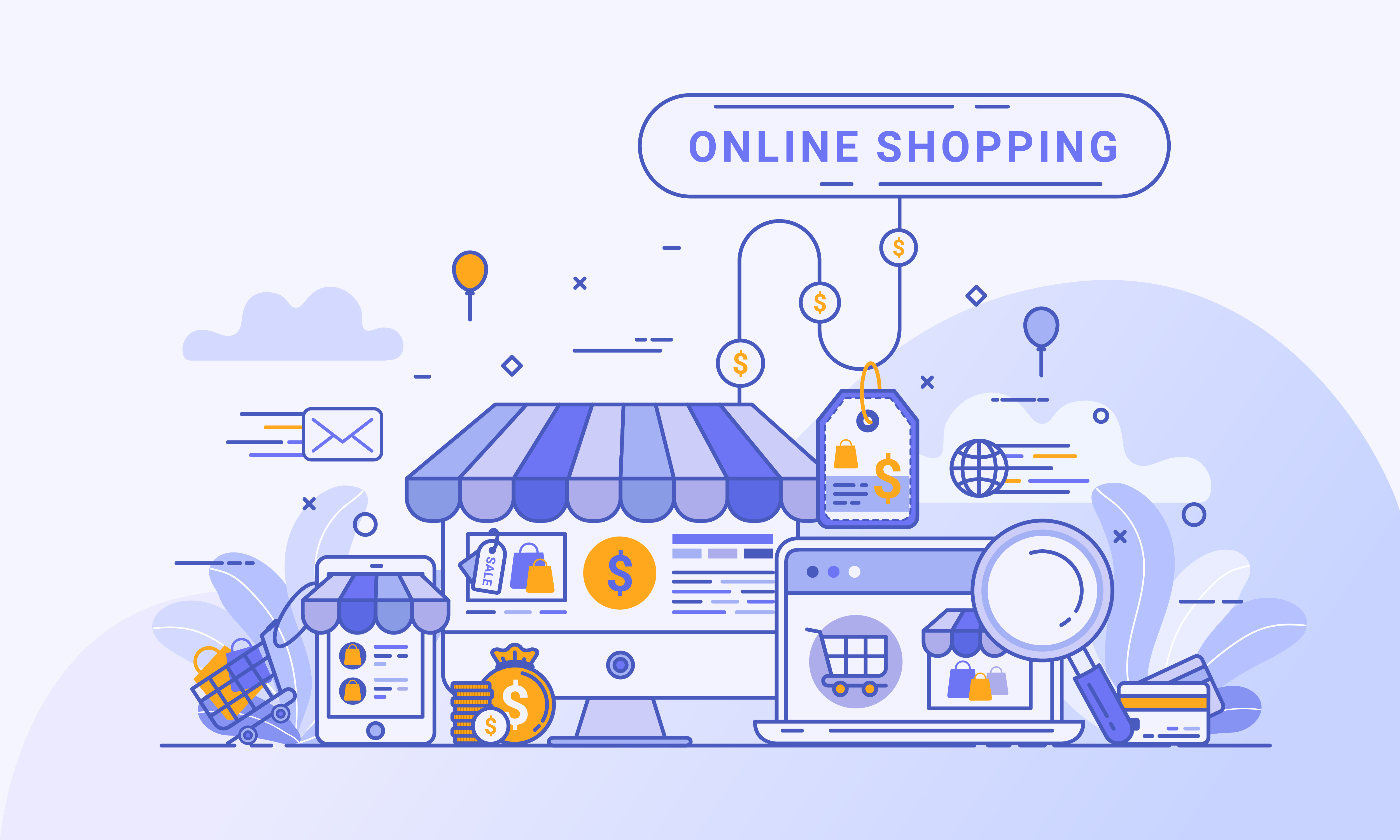 What kind of website do you need?
In case of your company provides professional services, your website should express your company's reputation, knowledge, experience. Most importantly, the website's content and features must help you convert visitors into customers.
With these requirements above, there are many things to consider such as CMS (content management system), and website hosting service. These factors directly affect the daily management of the website.
1.2 Clearly define the requirements
Many customers contacted Rabiloo when they did not understand what they want and need. They gave our development team some website templates to make a copy.
However, that copy version is not suitable for your company field, business model, customer, and brand. We can not start the project without being sure our product is the best solution for you.
To start the website development project, let's take time to define who is your target audience. What will your visitors do on your website? These questions are not hard to answer so try to prepare them before.
1.3 Decide the main features and categories of your website.
When you have the basic requirements about your website, your next step is creating a sitemap, wireframe, and essential features. If better, you can prepare the content of each page on the website.
The sitemap is a file in which you provide information about the pages, videos, images, and other files on your website and their relationships between them. Sitemap helps your development team have a complete view of your website.
A wireframe is a layout of a web page that demonstrates what interface elements will exist on key pages. You do not need to wait for a design to know how your website looks.

An example of a sitemap
1.4 Calculate your budget and completion time
Defining budget and completion time helps you not waste time on a service provider with too high prices or too low speeds.
Timing and pricing always affect each other. The shorter the time is, the higher the cost will be. The website development company consults or suggests your website requirements based on that basis.
However, being low cost does not mean low speed or low quality. Therefore, to make the right decision, let's carefully check the website development company's portfolio. The details are in the next part.
Check the website outsourcing company's ability
In the first part, we provide 4 tips to understand your desire and the project's requirements.
In this part, we continue to provide 3 more tips to help you choose the most suitable website development company for you.
2.1 Check their portfolio
The information that you need to keep in mind when investigating the portfolio of any service provider is:
Website development is their core service?

How many successful website design and development projects have they done? Who are their customers?

What did their customers say about their development team?

How are they evaluated by other companies in the information technology field?

The scale of their project is large or small? How long does it take to complete?

Are there any outstanding features on the website which they did before?

What is their technical skillset?

Do you feel comfortable communicating with them?

What is their domain knowledge?
According to your requirements, you can choose some information above to exploit. However, from our point of view, technical skillset and successful project are 2 most important factors.
2.2 Determine the compatibility between you and the website outsourcing company
When you corporate with a website development company, keep in mind that you will have a long-term partnership with them. This technology partner will be a part of your business in many years, in case you satisfy with their service's quality.
The reasons you should corporate for a long time with one IT partner are:
Your website needs to be maintained regularly to improve its quality

Your website needs to be updated or change features frequently.

It will take a lot of time, money, and effort to change from one website development company to another.
With such a long-term corporation goal, service quality standards are not enough. Consider more about their business philosophy, core value, human resource policies. It would be great if your company and partner share the same trust and mind.
2.3 Determine the level of support you need
Support comes in many forms such as setting up email support, setting passwords support, website security support. With the help of developers, you can frequently improve your website.
A good website development company will provide you with some tools to update new content by yourself. For new features, find out what is their support policy and who will be responsible for your requests.
In conclusion, the most important thing when looking for a website development company in Vietnam is always to keep in mind that you are seeking a long-term partner. Be sure that you can trust their people, ability, mindset, and quality of services.
Are you looking for a website design and development company in Vietnam? Contact Rabiloo today. We are a leading IT outsourcing company. Our strength is website and app development. We have 5 years of experience in developing corporate websites and e-commerce websites. Our dedicated team is always ready to serve you.