Are you looking for a list of top e-commerce website design and development companies in Vietnam? You are at the right place.
Different from other kinds of websites, e-commerce websites are complicated and require your developers to have a lot of experience.
To successfully develop an e-commerce website, your developer team needs to know about retail domain knowledge. In addition, they need to know how to exploit your business process to create suitable functions for your system.
Therefore, if you are looking for a partner to develop an e-commerce website, let's be more difficult. Spending more time on this step will help you to save more money and time after all.
In this article, we would like to introduce the 5 best e-commerce website development companies in Vietnam. This post might help you to make a good decision.
The basis of this ranking
We carefully researched and evaluated to choose the best 5 companies based on our knowledge and experience in the information technology field. In addition, we refer to data from Clutch.
Clutch is a leading ratings and reviews platform for IT, marketing, and business service providers. They rank the business based on:
Customer testimonials

Company experience

Customer and partner listing

The reputation of the company in Information technology

Market size
With this trustworthy information, this article helps you to choose the right partner.
Below is the list of the top 5 best e-commerce website development companies in Vietnam.
Netbase is a leading outsourcing company that was established in 2010. With more than 10 years of experience, Netbase JSC was trusted by 1000 customers worldwide. Many customers have been with Netbase for more than 6 years.
Netbase's core services are software development, application development, website development, e-commerce development. In there, e-commerce development service accounts for 55%.
With this outstanding information, Netbase's smallest project is usually 10,000$.

QDS is an IT outsourcing company in Vietnam. QDS was founded with the goal is shortening the gap between Vietnam developers and businesses worldwide.
QDS's core values are e-commerce development, web app development, and mobile app development. In there, e-commerce development service accounts for 25%.
Similar to Netbase JSC, QDS's smallest project is usually 10,000$.
Rabiloo is an information technology partner of many SMEs in Japan, Vietnam, and Singapore. After 5 years of experience, Rabiloo has successfully developed 150 projects with 30 loyalty partners. 96% of projects are rated satisfied, 80% of customers come back for the second time.
The small number of customers is a plus so that the development team has more time to serve you.
About domain knowledge, Rabiloo has a business analyst (BAs) team with deep knowledge of the retail industry. The reason is Rabiloo has been corporated with many big retail businesses which own 600 stores.
Rabiloo fulfills your essential e-commerce requirements:
E-commerce website design and development

Chatbot integration

Online check-out integration

Website analytics
What customer said about Rabiloo?
"We corporated with Rabiloo in the form of ODC for more than a year. Their dedicated team is so talented and flexible. Rabiloo's QA team has a deep understanding of our system. They are so professional."
Comnico Company
The average price of an e-commerce project is usually around 5,000$.

BSS is a business that focuses on serving a full package of technology for all retailers worldwide.
Their strength is providing extensions to optimize everything on an e-commerce site. Some outstanding extensions you may care about are one-step checkout, SEO extension, Registration form,...
With their experience, BSS absolutely fulfills your e-commerce requirements.
The smallest project of BSS Commerce is usually 5,000$.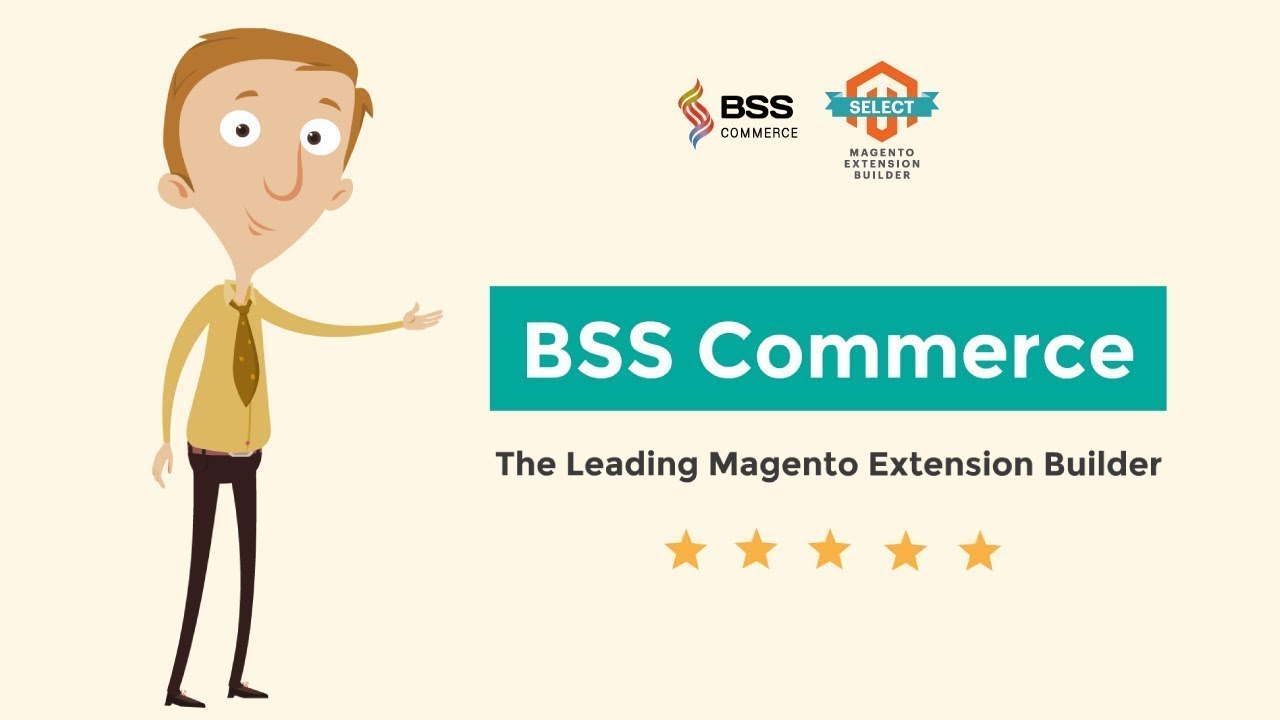 Magenest JSC is a business that has 6 years of experience in e-commerce and Magento. They have 100 successful projects which corporate with 2000 customers.
Magenest built customer trust after successful cooperation in developing an e-commerce website with big brands such as Nestle, Heineken, Lavie.
The smallest project of Magenest is usually 1,000$

Here are the top 5 e-commerce website development companies base on a comparison between cost and quality. In general, each of them has its strengths to serve the diverse needs of international customers. We hope this article will help you to make the right decision about choosing an e-commerce partner to effectively corporate for a long time.